Diet culture often tells us that eating less is good, promoting restriction and harmful mindsets around eating. For most of us, this translates to skipping breakfast to "save calories," and holding off on eating until our next meal, even if we're really hungry.
In reality, snacks are an essential part of a healthy, balanced diet. They allow us to keep ourselves fueled on busy days and they regulate our blood-glucose levels. Listening to your body when it signals it needs more food – no matter the time of day – is a tricky but valuable lesson many of us can learn. When we listen to our hunger cues and eat a quality snack when we need one, we have the ability to boost our metabolisms by pulling our bodies out of a starvation state. Our bodies will continue undergoing their daily processes, utilizing more energy each second.
If you're looking to rev up your metabolism while still indulging in some tasty snacks, try these 6 nourishing options!
Trail Mix
Trail mix typically contains a mix of nuts, seeds, dried fruits, and sometimes chocolate or other sweets. This variety provides a range of nutrients, including protein, healthy fats, fiber, vitamins, and minerals. We like this trail mix.
Fruit and nut butter
Fruit and nut butter combinations provide a concentrated source of essential nutrients. Nuts are rich in healthy fats, protein, and dietary fiber, while fruits add vitamins, minerals, antioxidants, and natural sugars to the mix. To make things easier, try to find a single serving packet of nut butter at the grocery store!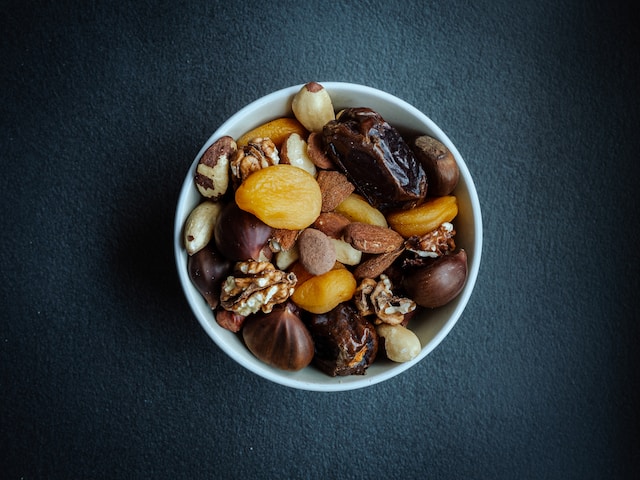 No-bake energy bites
No-bake energy bites are simple to make and require minimal cooking or preparation time. You can whip up a batch in just a few minutes, making them a convenient snack option.
You can adjust the ingredients, flavors, and sweetness levels to create a snack that you enjoy. Try to use ingredients that are packed with protein to keep you satisfied for longer. Here's an easy no-bake energy bite recipe!
Roasted chickpea snacks
Chickpeas are a good source of plant-based protein, making roasted chickpea snacks an excellent choice for vegetarians and vegans. Protein helps with muscle repair and growth, and it can help keep you feeling full and satisfied. There are a bunch of different brands that sell these, or you can make your own! Here is a pre-packaged one.
Protein Bars
Protein bars are a great, convenient way to nourish your body on the go. Go for protein bars that have limited added sugar, high fiber, and of course, protein!
There are obviously so many out there – today we'll highlight one that we enjoy: RX Bar! RX Bars are known for their minimal ingredient lists. They typically contain a handful of whole food ingredients like dates, egg whites, nuts, and natural flavors. They taste really good, and will definitely keep you filled until your next meal!
Veggies and hummus
Similar to our fruit and nut butter idea, veggies and hummus are a great way to consume a variety of nutrients. Carrots and celery are super easy to take with you on the go, and single serving hummus containers can be purchased at the grocery store! If you're craving a bit of salt, you can add pretzels to the mix as well!
To put it simply, the best snacks for your metabolisms are the ones that leave you feeling the best. Consider how you feel after a nutrient-dense or protein packed option compared to a bag of chips – one will keep you energized much longer!
If you're looking for more metabolism-boosting snacks that  will not only keep your energy levels up but also leave you eagerly anticipating your next snack time, check out our FREE GUIDE:  Snack Your Way to Success!
---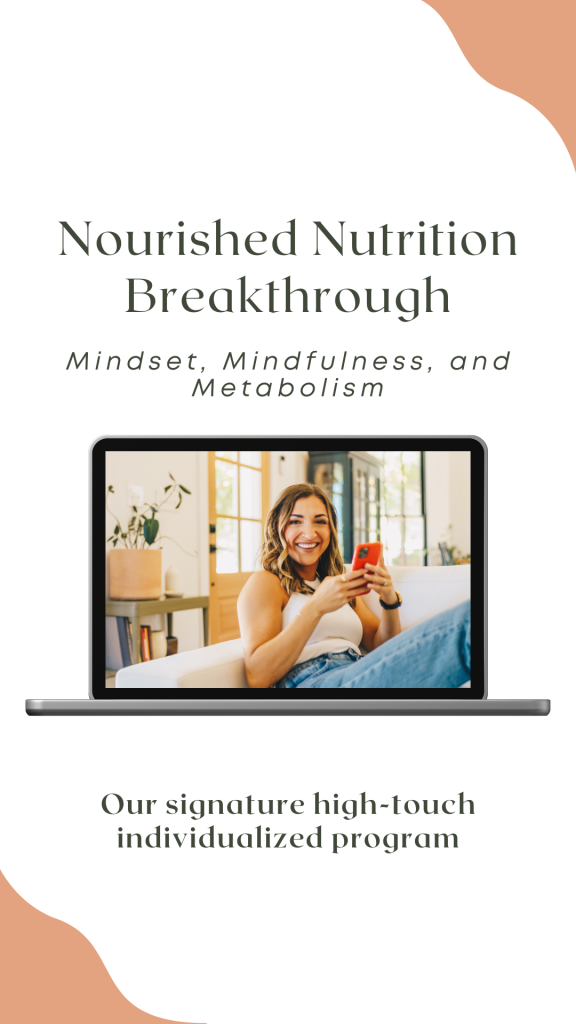 Are you tired of endless diets and gimmicks that promise quick results but fail to deliver? If you're ready to embrace a sustainable approach to weight loss, one that doesn't involve restrictive eating or relying on magic weight loss pills, then look no further.
Watch my program video here where you'll discover the secrets to shedding pounds for good while nourishing your body and mind.
This program is for you if you're ready to say goodbye to the cycle of temporary fixes and hello to a lifetime of feeling and looking your absolute best. It's time to take control of your health and well-being.
Take control of your health and weight loss goals now.
This article was written by Ari Harkavy, nutrition intern. Fact checked by Allison Tallman RD.