Reaching your nutrition goals shouldn't be complicated. Simplify healthy eating and make reaching your nutrition goals DOABLE by using my unique 3-phased approach.
Our mission is to help you reach your health and wellness goals by simplifying nutrition and making healthy and consistent eating less stressful, overwhelming, and confusing. Our core phases are mindset, metabolism, and mindfulness. All of these, plus the individualized plan, support, and accountability that you'll receive while working together, will help you to reach your nutrition goals. This way, you can feel your best, inside and out! Or as we say, live your best, nourished life!
Individualized, balanced and realistic nutrition coaching designed to fit your busy everyday routine and lifestyle. Nourished Routes offers personalized, high-touch nutrition coaching for individuals who are seeking to improve their eating habits and health through education, support, and accountability.
Our program is for you if you feel:
Your lack of energy is failing you as a mom or busy professional
Food controls you and you can't stop thinking about food every day
Like your metabolism is broken
Uncomfortable in your own skin and hate the way that you look in the mirror
So confused, stressed out, and overwhelmed about what you should be eating that you feel stuck and like you're unable to move forward
but we work with individuals all over the world!
We've been in your shoes. Knowing what to eat, how much to eat, and what information is actually real is confusing! This, in addition to a busy lifestyle, a crazy job, or other life stressors doesn't make things easier.
But we have what you need to make healthy eating easier, so you can eat everyday with ease and clarity. This is through our proven method to make nutrition simple and balanced using our realistic approach.
We're here to help you understand what to eat, how to simplify eating and cooking so you're no longer confused by all of the information out there, how ALL foods can fit without restriction, and how to eat to ultimately live your best, nourished life.
We help our clients to feel empowered and confident in their day to day food choices, understand their metabolism, not count calories or macros, and feel more in tune with their hunger and eating than they ever have before. All while creating sustainable habits that will stick for life.
Allison is a Registered Dietitian Nutritionist (RDN) and Licensed Dietitian Nutritionists (LDN). While we can provide medical nutrition therapy for our clients, Allison is not a physician, nor do she claim to be, and therefore recommend contacting your provider for all medical-related inquiries including questions about medications.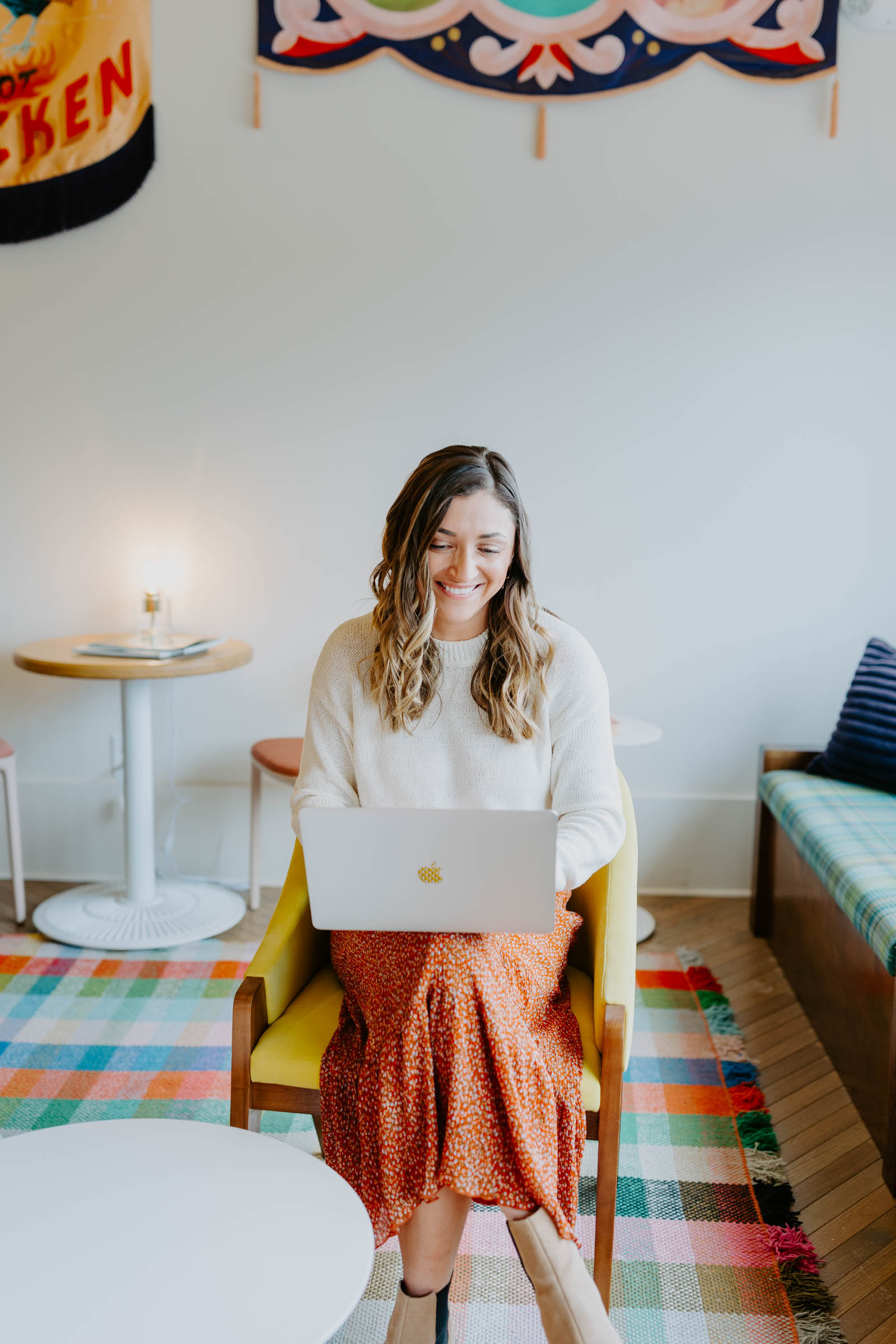 Registered Dietitian Nutritionist
Allison is a Registered Dietitian with a Bachelor of Science in Nutrition from Cornell University and a Master's degree in Clinical Nutrition from Rush University. Allison has a breadth of experience and her seamless adaptability has allowed her to work with a range of clients from adults in various medical clinics, to athletes of the 2016 World Series Champion Chicago Cubs. Allison has been a practicing registered dietitian for 7+ years.
Favorite Food
Popcorn
Favorite Celeb Chef to Follow
Alison Roman
Favorite Outdoor Spot in Nashville
Any dog park (with my dog, Theo!)
Favorite Food Blog for Recipe Inspiration
Smitten Kitchen
Favorite Sweet Treat
Ice Cream (preferably, Jeni's Brambleberry Crisp)
Favorite Nashville Restaurant
City House
Favorite Physical Activity
Running
Voted as Nashville's Best Dietitian
in 2022 by Nashville Fit Magazine