The holidays are undoubtedly a stressful time for anyone who is concerned about their health and the food they consume. It seems that food is the center of attention at family gatherings, and with a large buffet of options and everyone bringing different dishes, it's easy to feel out of control and overwhelmed.
One way to ease this anxiety is by knowing you are able to stay on track with your health goals during Thanksgiving. You can do this by ensuring there will be a few healthier, more nutritious options to choose from. Plus, you can still enjoy your meal and time with your family. Not everything on the table or even your plate needs to be the most nutritious, you can and should enjoy this meal. However, if you're looking for a few ways to increase the nutritional value of the meal that is starting to get on your nerves, here's a few tips:
Use fresh ingredients when cooking instead of canned
In an attempt to make things easier, many recipes will call for canned vegetables and fruits rather than fresh ones. Get the full nutritional value of the various fruits and vegetables you are using without added sweeteners or preservatives by cooking with whole, clean ingredients. I promise – you will barely notice the difference! All you will be missing out on is the extra refined sugar.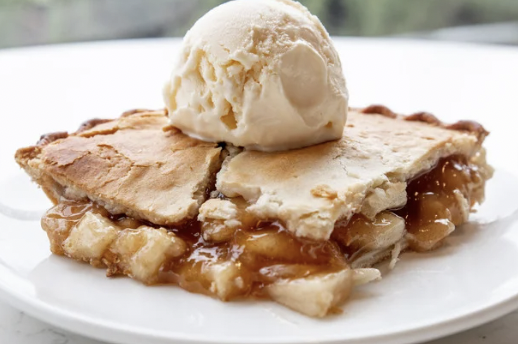 Use whole or low-fat milk, rather than cream
Many of the dishes we know and love like mashed potatoes, casseroles, and pies list heavy cream as an ingredient. Naturally, these recipes already have fat that comes from butter, so swapping the heavy cream for regular or even low fat milk won't make a huge difference in the taste or texture of your dish. Not only does heavy cream add excess calories and fat, but taking it out may also leave you feeling lighter and less uncomfortably stuffed after your meal.
Add less butter
Many of the recipes we use during Thanksgiving are packed with extra amounts of butter and fat. Many classic American dishes aren't looking out for those of us who are health conscious, and they will include way more butter than we need for the dish to taste good. When possible, try adding just a little bit less than what the recipe calls for. I'm sure your normal meals from week to week still taste great and don't have nearly as much butter or oils added to them!
You can also leave out butter on the Thanksgiving table so guests can add more if they would like. Everyone has different preferences when it comes to food, and that's ok!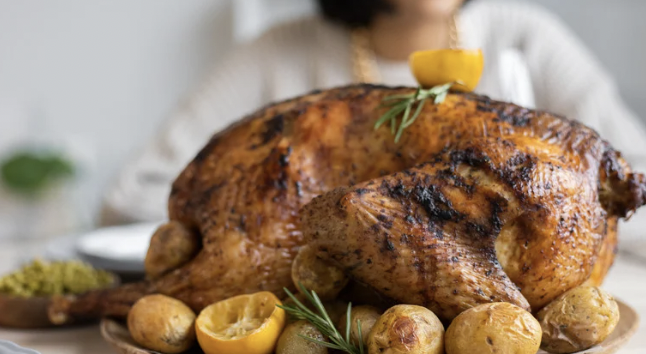 Swap greek yogurt for butter
The general rule of thumb is for every cup of butter required, use half a cup of greek yogurt. You can also use some butter and some greek yogurt, you don't have to completely abandon butter!
Chicken or turkey stock instead of gravy
Another easy swap is taking out thick gravy that many of us drown our turkey in. Instead, use homemade or store-bought stock and allow it to simmer until it has reached half its original volume. Then, use it the same way you'd use gravy to add flavor and moisture to your turkey!
Make cranberry sauce from scratch
Most pre-made cranberry sauces have loads of added sugar and preservatives. You can still get the sweetness you crave by making this fan-favorite side at home. Removing all the extra chemicals, sugars, and sodium will leave you feeling lighter after your meal as well.
It can be tricky if you're feeling like you're the only one being health conscious at your Thanksgiving meal. First, know that you're not alone. For so many of us, the holidays are stressful as there is such a big emphasis on the food we are consuming. Second, remember that this is one meal, and one meal does not have the power to destroy any progress you have made when it comes to your health.
As much as I love that people are eager to prioritize their health, know that it is okay to indulge in your favorite dishes and enjoy your meal as well. You don't need to swap out every ingredient or avoid dishes that aren't in your typical weekly lineup. Being healthy also means being happy. Try your best to be mindful when you're eating, and to enjoy this sacred time with your loved ones.
Remember that Thanksgiving is a DAY of the year and will not ruin your health – enjoy it!
---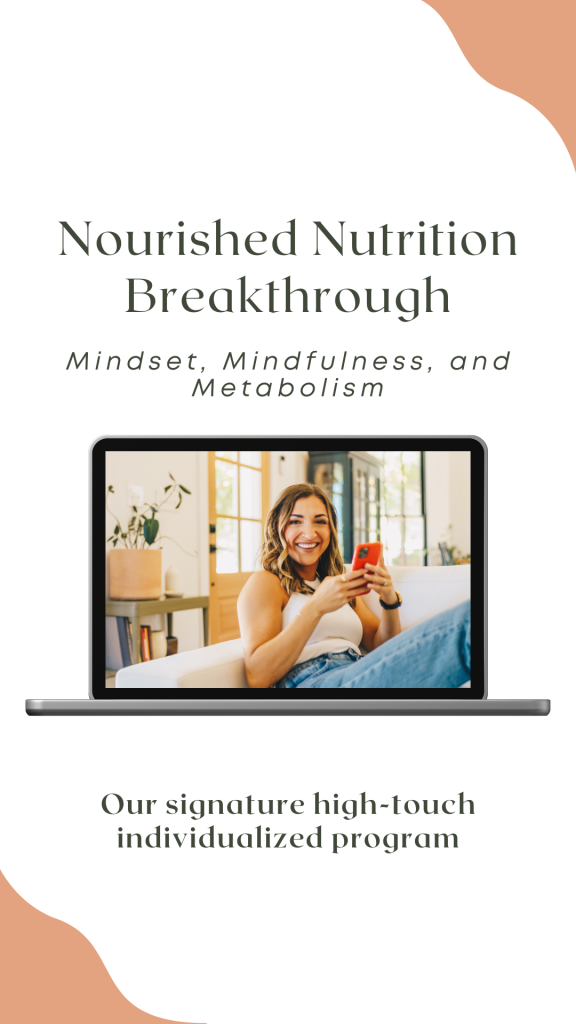 Are you tired of endless diets and gimmicks that promise quick results but fail to deliver? If you're ready to embrace a sustainable approach to weight loss, one that doesn't involve restrictive eating or relying on magic weight loss pills, then look no further.
Watch my program video here where you'll discover the secrets to shedding pounds for good while nourishing your body and mind.
This program is for you if you're ready to say goodbye to the cycle of temporary fixes and hello to a lifetime of feeling and looking your absolute best. It's time to take control of your health and well-being.
Take control of your health and weight loss goals now.
This article was written by Ari Harkavy, nutrition intern. Fact checked by Allison Tallman RD.