Getting enough protein in your diet can be challenging, but it doesn't have to be. There are many simple ways to sneak protein into your everyday meals. By incorporating protein in these 10 different ways, you can reach your protein goals easily everyday.
Use greek yogurt
Greek yogurt is high in protein and can pair nicely with so many foods. It's a great substitute for sour cream in savory recipes or it adds nicely to baked goods. It is also an easy snack to have on the go.
Incorporate beans
There are so many different kinds of beans so it's easy to have variety. Most beans can be bought canned too, which can save time and money. Beans go great when tossed into salads, salsas, and soups. They also can work great in baked goods. Try adding beans into recipes to add more protein from a plant based source.
Make hard boiled eggs
Hard boiled eggs are a less expensive way to add protein to your diet. Prep a bunch of hard boiled eggs at the beginning of the week so they are easy to take with you in the morning for a quick breakfast or snack. For lunch, throw them on a salad to give it a protein boost.
Protein pancakes
To add protein to your breakfast, you can either purchase a protein powder pancake mix or make your own by adding in protein powder with the usual pancake ingredients. This is a perfect way to eat a sweet treat while also increasing your daily protein intake.
Add milk to your coffee
Instead of drinking your coffee black, make it a latte. By adding milk to your daily coffee, you will be adding in protein and calcium. Skim milk is a great addition because of its lower fat content while also having a lot of nutritional benefits. If you are lactose intolerant, soy milk is also a good, high protein milk option.
Separate the egg whites
You can either separate the yolk from the egg white or buy a carton of just egg whites. Because egg whites are basically flavorless, they are a great way to add nutrients. Try mixing these with oats, baked goods, or in your pancake mix for a boost of protein.
Cottage cheese
Cottage cheese is very versatile. You could blend it together with fruit to make a yogurt like snack. It also goes great mixed in pancakes or mac and cheese. Check out our apple cottage cheese protein pancakes and protein-packed cottage cheese recipes on our page to try out cooking with cottage cheese.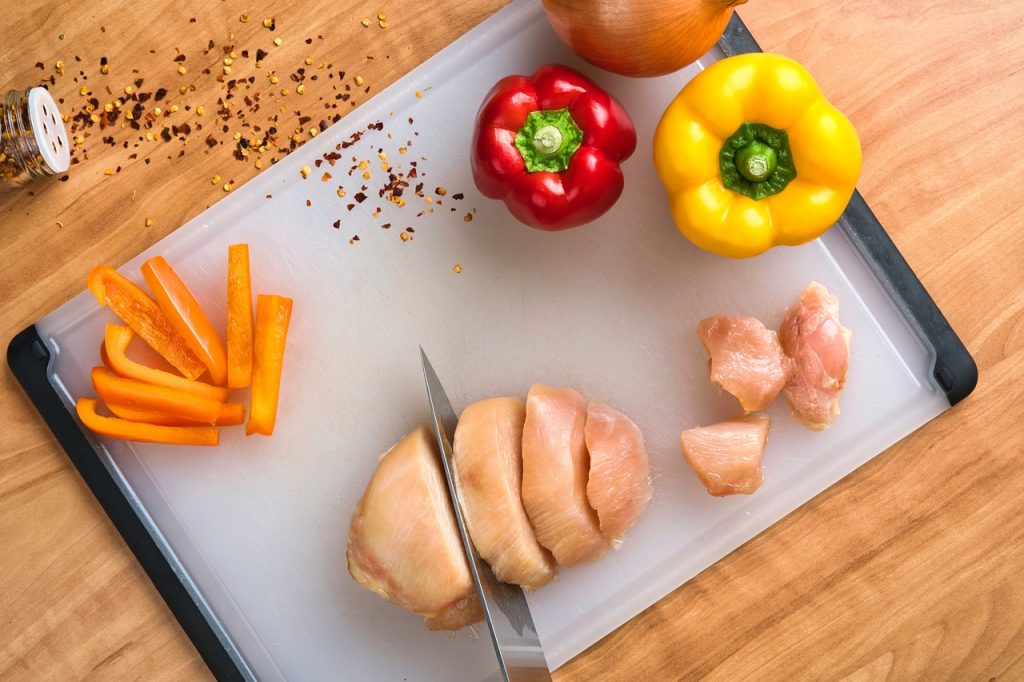 Meal prep meat (and other protein!)
It can be helpful to cook up something like chicken, fish, or ground turkey that can be used with anything the entire week. That way, if you are prepping lunch the morning before work, it is super easy to add protein to sandwiches, salads, or pasta.
Use nuts or nut butters
Pair nuts or nut butters with other foods. Nuts go great sprinkled on salads and thrown into baked goods. Nut butters can be paired with veggies or crackers for a filling snack. By adding nuts or nut butters everyday, not only are you getting in more protein, but also adding in those healthy fats.
Eat more whole grains
By switching out refined grains like white bread for whole grains, you can get a lot more protein everyday. Whole grains tend to have a decent amount of protein along with important vitamins, minerals, and fiber.
In conclusion
There are many easy ways to add protein to meals everyday. Even by following a couple of these tips, you can increase your protein intake. Many of these foods can be easily added into foods that you already make and eat day to day.
If you are looking for more protein ideas when it comes to snacking, check out our free healthy snacking guide: Snack Your Way to Success. It includes 20 snacking options, our go to snacks, and a snacking planner. Download the guide now to help you reach your protein goals!

If you are looking for more nutritious and filling foods that could help prevent overeating later in the day, check out our snacking guide! This guide will make snacking super easy and will eliminate any confusion so you can get started with your nutrition goals. We also go over the top mistakes to avoid when snacking so you can see results such as confidence, weight loss without dieting, feeling your best.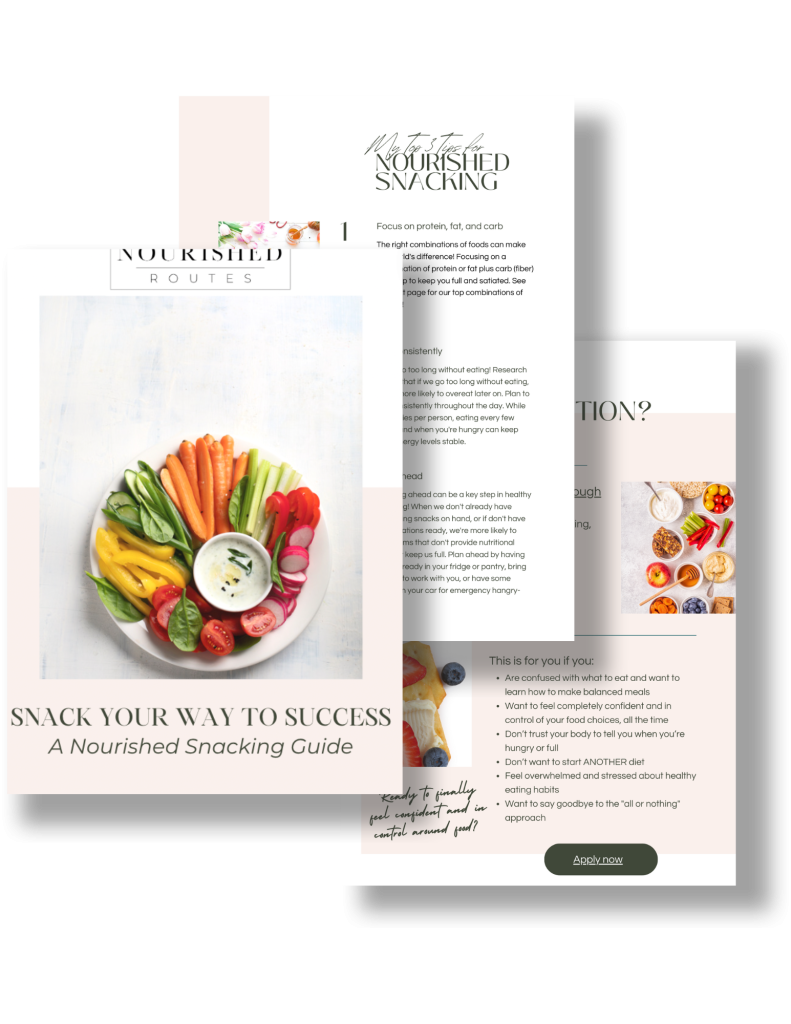 Download this free guide now here!
This article was written by Mackenzie Flug, nutrition intern.