When you head to the grocery store and make your way to the dairy section, there is an abundance of yogurt products. Yogurt is an important dairy product that should be included in your diet in moderation! It contains protein, calcium, and a high amount of probiotics. With different flavorings and added sugars that are known to alter the healthiness of these yogurts, it is difficult to determine which brand, flavor, and type of yogurt to purchase. Here are some helpful points to look for in each yogurt to improve your shopping experience at the grocery store as well as your health!
Greek vs Regular Yogurt
Although Greek and regular yogurt can be similar, they vary in nutrients. Greek yogurt tends to be lower in sugar yet higher in protein while regular yogurt can be lower in calories and higher in calcium. Due to Greek yogurt's high protein content, it is typically recommended because of its ability to keep you full for longer periods of time.
Low Added Sugar
Many yogurts in grocery stores are disguised with different fruits, flavors, and toppings that contain high amounts of added sugars equaling more sugar than a dessert. About 6-9 grams of sugar are typically naturally occurring in a 6-ounce container of yogurt. That being said, keep your eye out for yogurt that contains less than 10 grams of sugar to reduce the unnecessary additional added sugars.
Flavoring
Typically, yogurt that is flavored can affect its nutrition content. Many flavored yogurts are full of added sugars and sweeteners which as mentioned previously can be hidden. That being said individuals who have a difficult time with blood sugar levels may also have an issue with flavored yogurt. Flavored yogurt also tends to be high in sodium resulting in bloating. Instead of using flavored yogurt, choose plain yogurt and add in your own fruit and toppings!
Nourishing Add-Ons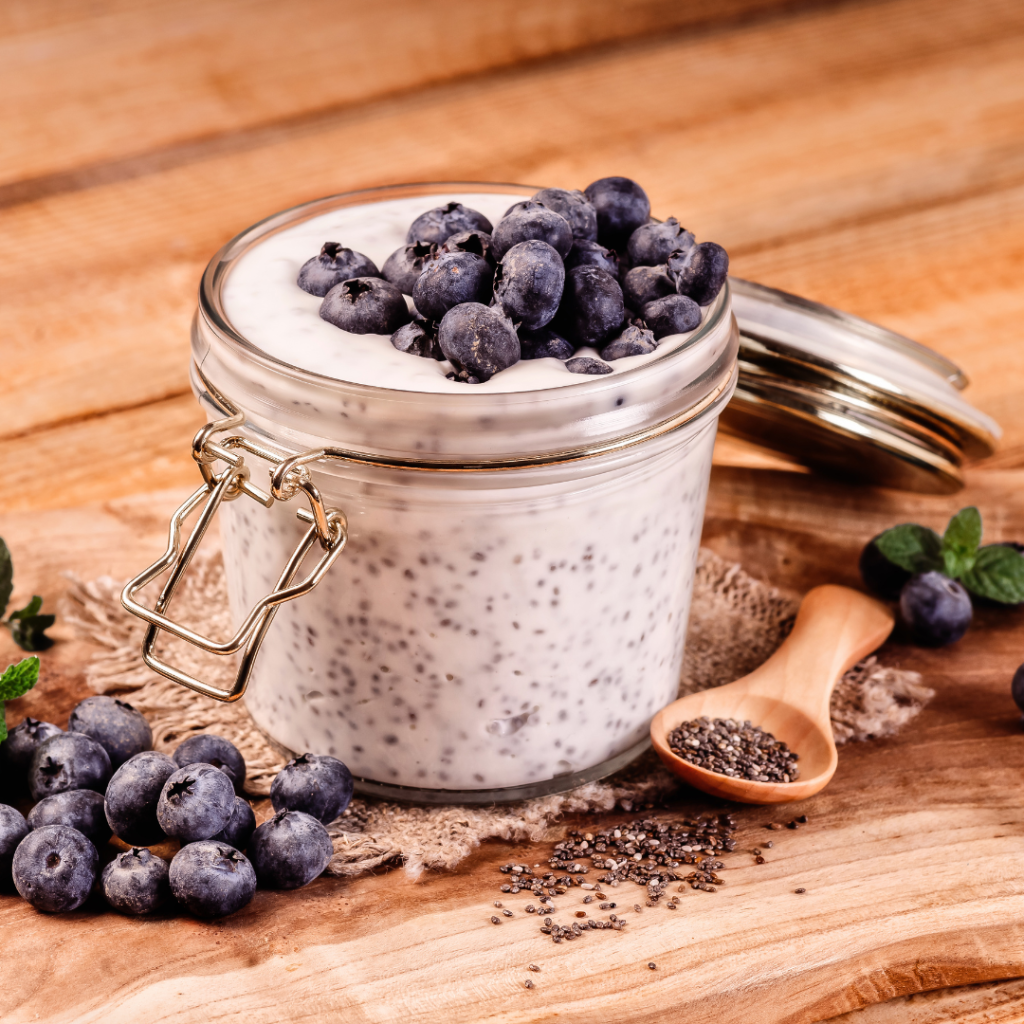 Since plain Greek yogurt may be boring and taste bland to some, it's important to find ways to dress it up! Traditionally, fresh fruit such as strawberries, blueberries, grapes, and raspberries go well with yogurt and can replace any flavored yogurts you typically enjoy. To enhance the nutritional content of your yogurt, try adding nut butters, chia seeds, or dates. Nut butters such as almond butter, peanut butter, and sunflower butter can increase the protein content of your yogurt and add nutrients. Chia seeds, which are extremely small and have little taste, are a great way to add in extra nutrients and fiber without you even tasting them! To satisfy your sweet cravings try adding cacao nibs, honey, raisins, or dark chocolate chips which are typically lower in sugar compared to other sweeteners and toppings.
Incorporating into Your Routine
Yogurt can be incorporated into your diet through breakfast or a snack! For example, during breakfast time, plain Greek yogurt with bananas, chia seeds, and peanut butter could be a great breakfast option. For a snack, plain Greek yogurt with cacao nibs, almonds, and raspberries could satisfy your late-night sweet tooth!
We love incorporating yogurt as a balanced snack, check out some of our other top snack ideas here.
If you have a difficult time eating yogurt out of the regular packaging, try incorporating it into a smoothie with other fruits and toppings! Another simple way to increase your yogurt consumption could be to stir it into overnight oats, make a dip with it, or top protein pancakes or waffles with it!
Wrap Up
Greek yogurt can be extremely beneficial in adding to your diet for many reasons! Not only is it high in protein, but many other vitamins and minerals such as vitamin B12, calcium, and selenium. While yogurt is known to be nutritious, it is important to purchase the correct one as many in the market contain high sugar and low nutrition content. Some important things to note when at the grocery store shopping next time is to look for yogurt that's less than 10 grams of sugar, has little to no flavoring, and is high in protein!
Looking for other easy-to-grab balanced snacks or meal ideas to make healthy eating easier in your routine? Check out our full snacking list, including over 20 snack ideas and a full snacking list, here.
This free guide was created to make snacking easy and effortless. This way, you can feel more confident than ever in your eating habits and look and feel your best.

This article was written by Sammy Bran, nutrition Intern. Fact checked by Allison Tallman RD.