Due to chia seeds containing all 9 essential amino acids and being the richest plant source of omega-3 fatty acids, they have become a top superfood across the globe. They are an excellent source of fiber, are known to reduce cholesterol levels, improve heart health, and have many more functional health benefits! Along with their increasing health benefits, chia seeds are essentially flavorless and extremely tiny so they take on the flavor of whatever food you pair them with. With just 2 tablespoons of chia seeds, you obtain 10 grams of fiber and 5 grams of protein. Here are 5 easy ways to incorporate chia seeds into your everyday life!
#1: Granola
Incorporating chia seeds into granola is quite simple. Many commercial granolas already include chia seeds but if you are interested in making homemade granola, a simple mix of nuts, seeds, oats, and chia seeds is a great balance of ingredients. By doing so, it broadens the number of recipes and masks the chia seeds through the granola mixture. That being said, you can add the chia seed-filled granola to any yogurt, smoothie bowl, muffin and pancake batter, or simply make granola bars with them.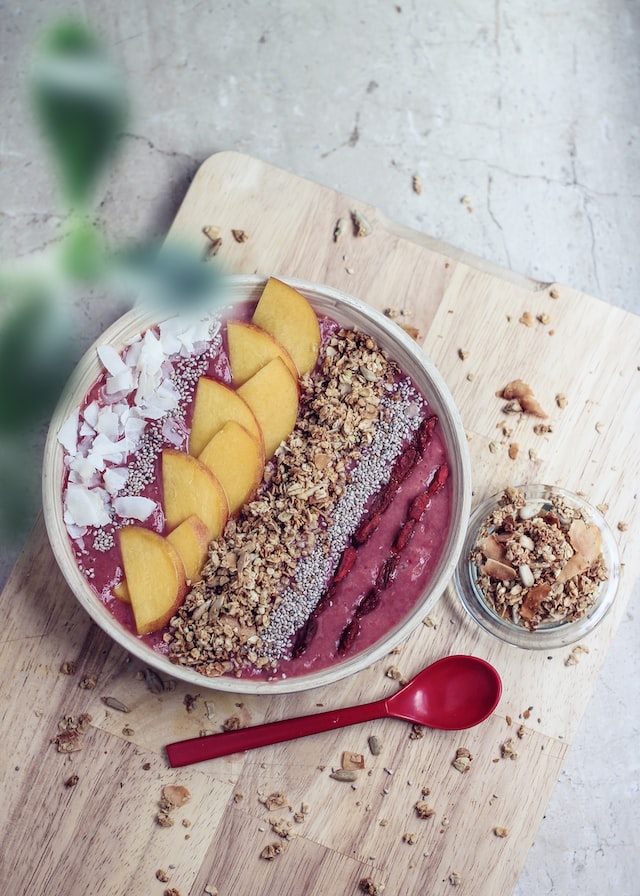 #2: Baked Goods
If the texture or consistency of chia seeds is something that bothers you, try adding them to muffins, cookies, or brownies. To help thicken a baked good, chia seeds are extremely beneficial while also keeping the baked good moist. In place of 1 egg, 1 tablespoon of chia seeds with 3 tablespoons of water can be a great baking substitution and a beneficial way in including chia seeds into your diet.
#3: Meat/Fish
An atypical way to utilize your chia seeds could be as a crispy breadcrumb coating for fish or meat. You can either grind the chia seeds into a fine powder and add it to your breadcrumb coating or add the chia seeds whole to the breadcrumbs depending on the texture you are looking for. Not only are you obtaining a great amount of protein with this method, you are also exploring a new way to acquire texture in the breadcrumb coating of your meat.
#4: Salads
Along with other salad vegetable toppings, chia seeds can simply be sprinkled into a salad for that healthy uplift you are looking for. A more discreet way of incorporating the chia seeds would be into the dressing of the salad. A simple chia seed vinaigrette is a tasty, customizable, and thick healthy alternative compared to a loaded sugar commercial dressing.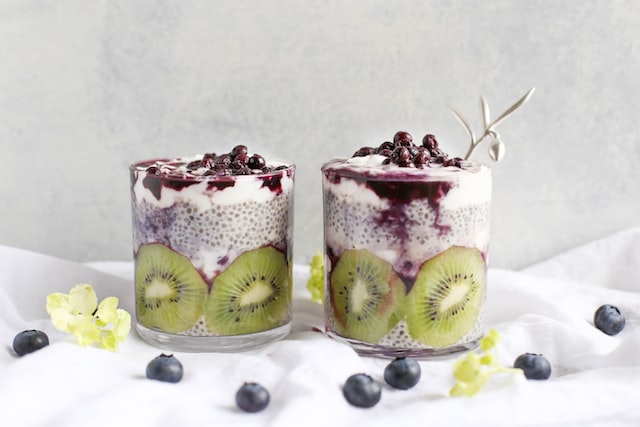 #5: Smoothies
Adding chia seeds to smoothies is a super popular way to obtain the proper nutrients and texture through an assortment of flavors. Whether it be a protein, fruity, or greens-based smoothie, a tablespoon of chia seeds will blend right into your smoothie, that way you hardly notice them but are benefitting from all the nutrients chia seeds provide. A great fruit to pair chia seeds with in a smoothie would be berries such as raspberries, strawberries, and blackberries since they obtain seeds already, and combining them with chia seeds will only add to the texture you already are expecting.
In Conclusion
Overall, a great and simple way to improve the nutrition aspect of your life could be to incorporate chia seeds into your diet! This can be done in an abundance of ways that most suit and fit your diet and lifestyle.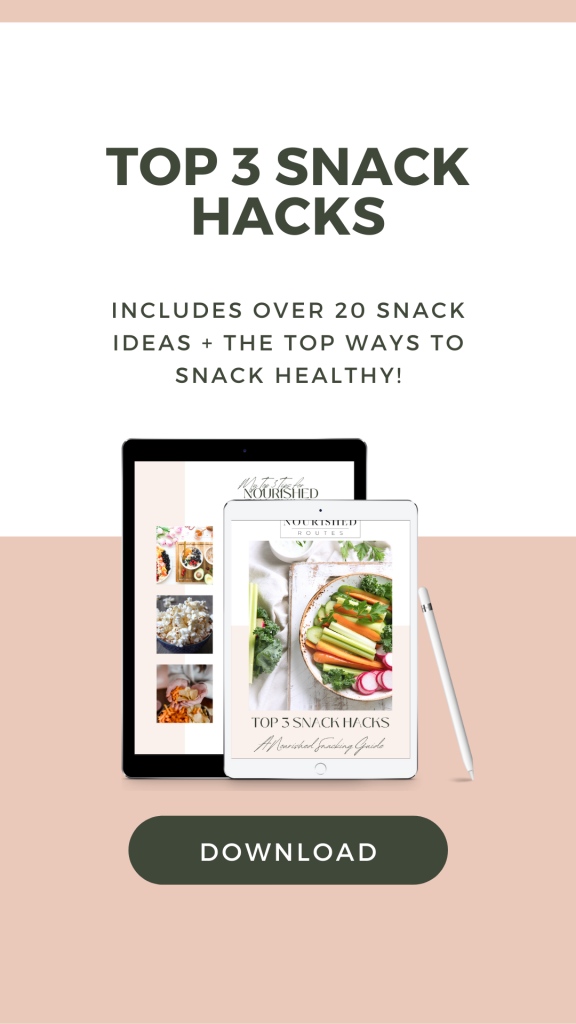 To learn more about how chia seeds can fit into your diet, including your snacking, check out our free healthy snacking guide! In this guide, you'll learn the top mistakes to avoid when snacking, the best combinations of foods to eat, and our go-to snacking products.
This article was written by Sammy Bran, nutrition intern. Fact checked by Allison Tallman RD.