Ready to simplify nutrition and optimize your health? Let's get started.
We have a big secret to spill..
We've never offered a discount like this before. We almost never give discounts because, honestly, the transformations our clients are getting inside our programs make them a no-brainer at full price.
But we also love a good sale and we want to make it possible for you to simplify nutrition and optimize your health. We want you to feel your best inside and out, and never start another diet again in your life (hallelujah!). And especially with the state of the world right now, (and because I'm feeling spicy), we're doing Black Friday this year... and we're doing it BIG.
With this discount and with the new year right around the corner.. there's never a better time to invest in your health. But this year, your new year will be different. You won't start another diet or nutrition trend. You'll have a plan in place that is proven to work. You'll have a registered dietitian in your corner to ask questions to. You'll have the support, accountability, and guidance that you've been needing for years in your back pocket at all times.
This is your time to invest in yourself, and your health. You'll wake up each day feeling energized, feeling your best. You'll have total clarity in what to eat, have confidence in your eating habits, and feel in control of your eating choices, at all times.
You'll say goodbye to dieting for good.
Take your pick -- there's something for everyone. Whether you're a self-starter, or someone who needs more personalized attention, we have your back.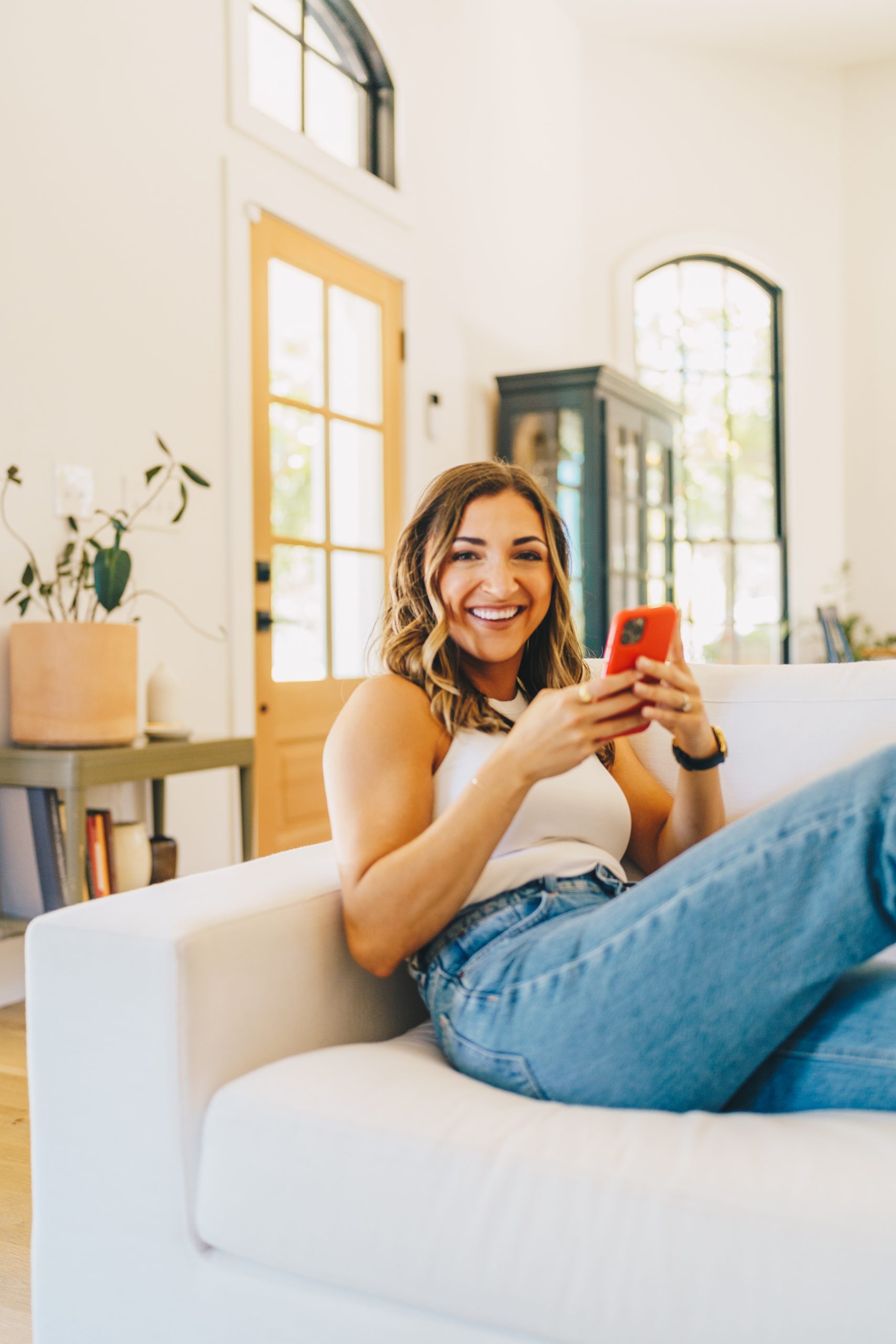 Now is the time to invest in yourself and your health
Because you deserve to feel your best, inside and out.
Take your pick and let's get to work!
"Working with Alli has made such a huge difference. This is one of the better investments I've ever made for myself."
"Whatever Alli's method is WORKS. I have no more eating issues, no more guilt around food, and no more stress surrounding what to eat."
This is for you if you:
+ Are confused with what to eat and want to learn how to make balanced meals
+ Want to feel completely confident and in control of your food choices, all the time
+ Don't trust your body to tell you when its hungry or full
+ Don't want to start ANOTHER diet
+ Want individualized support and a personalized plan for YOU
Nourished Nutrition Breakthrough is the ultimate nutrition coaching experience and tight-knit community for the motivated individual who is ready to transform their health, gain clarity in what to eat, and finally feel their best, inside and out.
You've been craving support and guidance from somebody who knows 
exactly
what you need and 
exactly
how to get there. 
An expert -- a registered dietitian.
You've been feeling frustrated with where you're at and your lack of results. You're ready to feel unstuck and want an expert to tell you how to create life changing habits with ease.
This is for the truly motivated individual who is ready to build balance eating habits using our realistic, balanced approach and stop the dieting BS
This is for you if you:
+ Feel like you don't have the time or energy to do the research on your own
+ Are overwhelmed by all of the nutrition advice out there
+ Are a self-starter and can do the work on your own as long as you have some guidance
+ Are defeated and stuck in your ways when it comes to nutrition
+ Don't require individualized support
Your Nourished Route self-paced online 4-week course will help you to ditch the dieting mentality, build confidence in what and how to eat for your body, and create an effortless system that will help keep you on track with your health goals.
If you're ready to give up on the stress, confusion, and frustrations you feel when it comes to healthy eating, we invite you to start your journey to living your best life in this course.
This course acts as a place to start to build healthier eating habits that will sick for life.
So if you're ready to change your life for good, no longer let food control you, and feel healthy everyday, this course is for you.