When it comes to seeking help for nutrition, there are many terms that are often used interchangeably – dietitian, nutritionist, food coach, wellness advisor, and more. But there is a key difference between a dietitian and a nutritionist. Both professions deal with nutrition and its impact on health, but the educational and credentialing requirements differ. Read on to explore the differences between a dietitian and a nutritionist, why it's important to work with a dietitian, and the benefits of choosing a qualified professional.
The Difference Between a Dietitian and a Nutritionist
The term "nutritionist" is not legally protected in many countries which means that anyone can call themselves a nutritionist without having any formal education or training in the field. On the other hand, "dietitian" is a legally protected term that requires specific education, training, and certification. In general, dietitians have completed a bachelor's degree in nutrition and dietetics, have completed an accredited dietetic internship or supervised practice program, and have passed a national registration exam. Dietitians also have to maintain ongoing professional development to ensure that they stay up to date on the latest research and recommendations.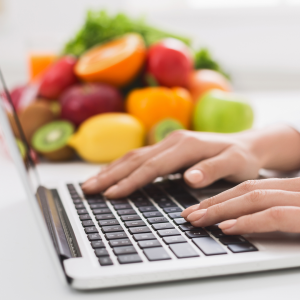 Dietitians are qualified to provide medical nutrition therapy for a range of health conditions and work in a variety of settings such as:
Hospitals
Clinics
Private practice
On sports teams
Schools
Etc.
Nutritionists, on the other hand, do not have a standard definition or credentialing process, and the requirements to become a nutritionist can vary. Some nutritionists may have a degree in nutrition, while others may have completed a short course or have no formal education in nutrition at all. You shouldn't trust someone with something as important as your health if they don't have the qualifications and education needed to support you!
Because dietitians have completed education and training programs and are held to a high standard for ongoing education and credentialing, they are often the preferred choice for those seeking nutrition guidance.
It's important to do your research and choose a nutrition professional who has the appropriate education and training to provide the guidance you need to guide you through your specific area of concern.
Why You Need to Work with a Dietitian
Dietitians use evidence-based research to develop personalized nutrition plans that are tailored to a person's medical history, lifestyle, and food preferences. This can help you manage things like:
chronic conditions
prevent disease
and optimize overall health.
And can also help you reach specific goals you may have like more energy, weight loss, and more! Whereas anyone can call themselves a nutritionist! Who would you rather get personalized nutrition advice from?!
Choosing to work with a Registered Dietitian can be a valuable investment in your health and wellbeing. Whether you are looking to manage a chronic condition, prevent disease, or optimize your overall health, a dietitian can provide personalized nutrition advice that is based on sound scientific research. If you are interested in working with a registered dietitian, Nourished Nutrition Breakthrough is a personalized high-touch coaching program designed to provide you with the guidance, personalized attention, and support that you need to achieve your health goals – and our next start date is quickly approaching! Learn more here.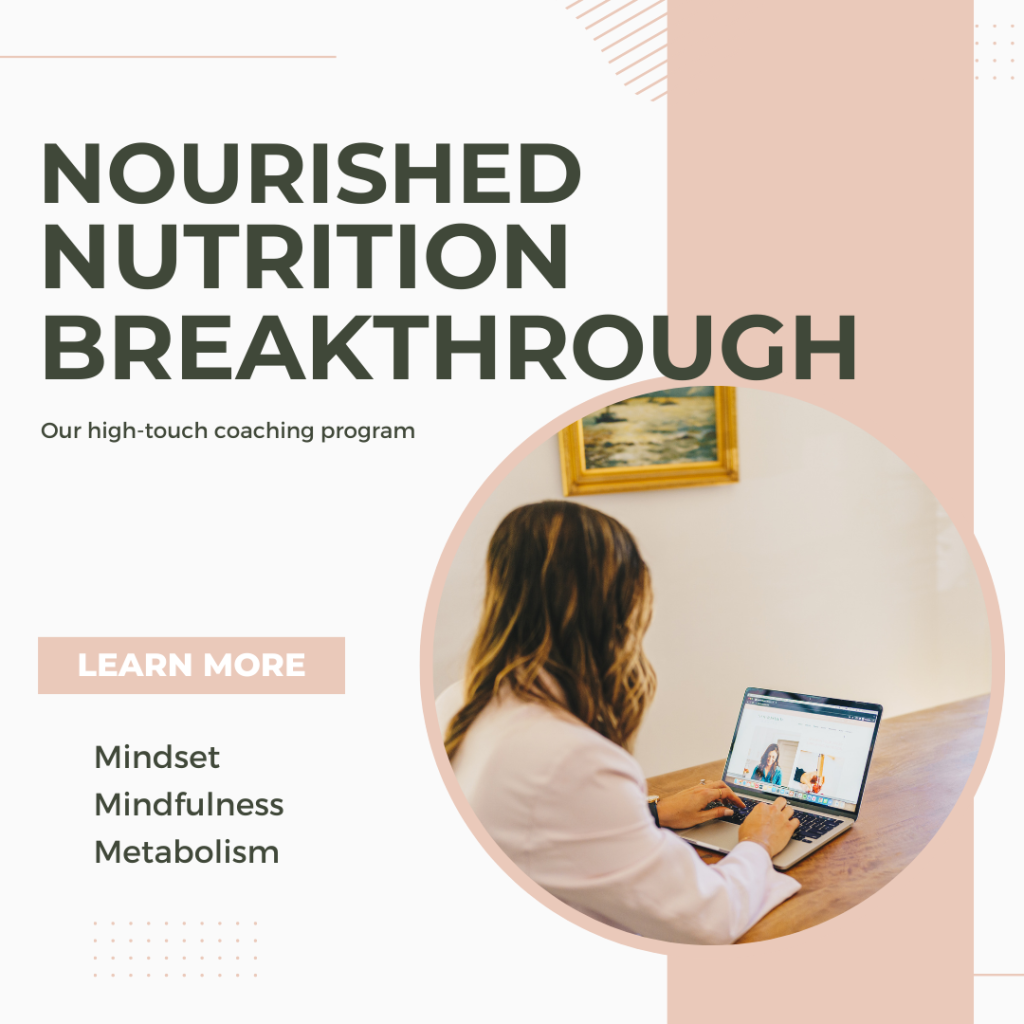 Sources: