This curry is a great way to incorporate veggies into your diet without tasting anything like a salad!
(Yields 5 servings; 292 calories, 18.4g fat, 24.8g carbs, 7.2g protein)
Ingredients
1 onion, chopped
2 Tbsp extra virgin olive oil
4 cloves of garlic, minced
1 Tbsp grated ginger
1 Tbsp curry powder
½ tsp ground cumin
¼ tsp cayenne pepper
15 oz (1 can) chickpeas, drained and rinsed
14.5 oz (1 can) tomatoes, diced and undrained
14 oz (1 can) coconut milk
½ cup vegetable broth
1 tsp salt
Instructions
In a large pot over medium heat, add olive oil and onion and cook for 6 minutes
Add ginger and garlic to the pot, cooking for 3 minutes.
Next, add curry powder, cayenne pepper, and cumin, and cook for 1-2 minutes. During this time, stir continuously.
Add chickpeas, coconut milk, diced tomatoes, vegetable broth, and salt to the pot and stir. Bring the mixture to a boil.
Once boiled, reduce the heat and allow the mixture to summer for 20-30 minutes. The mixture should thicken.
Optional: top with cilantro
Serve hot and enjoy!
---
Hi! I'm a registered dietitian and metabolism expert with over 7 years experience helping women fix their metabolism, feel more confident in their body, and feel better than ever. I've worked with 100s of women to help them to make reaching their nutrition goals doable and simple using my unique 3-phased approach that focuses on mindset, mindfulness, and metabolism.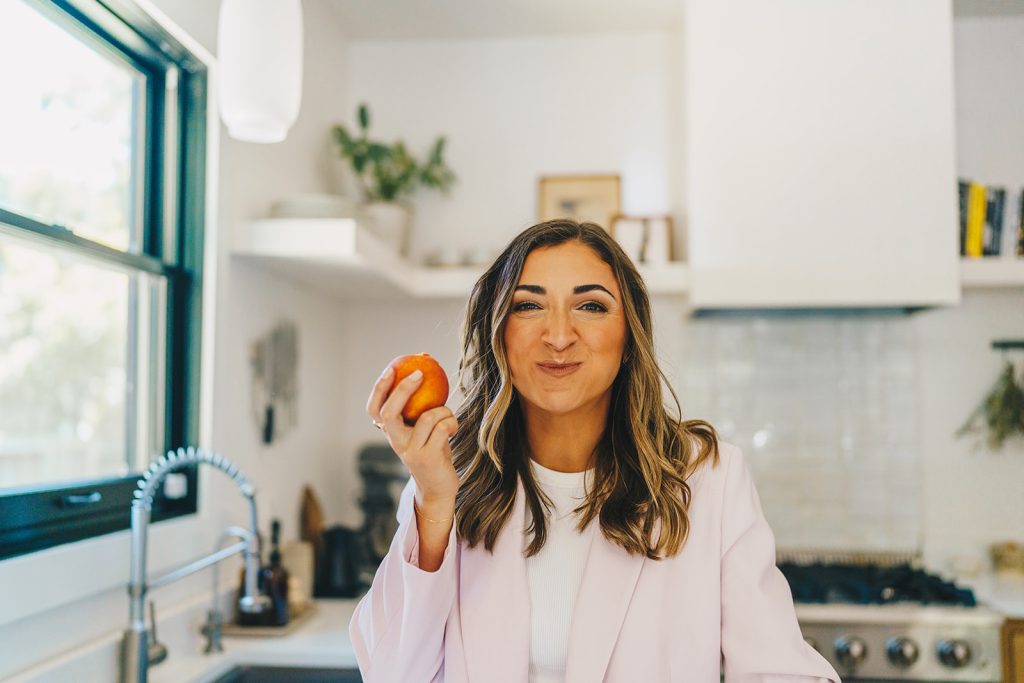 You can learn more about my high-touch, personalized coaching program and how it can change your life forever here.
---
If you're looking to fix your metabolism for good with sustainable habits that are doable and are proven to work, check out our unique 3-phased approach, Nourished Nutrition Breakthrough.
Do you feel confused about all of the nutrition information out there, such as what and how much to eat? Does healthy eating overwhelm you?
Our Nourished Nutrition Breakthrough program was created just for you. Learn more HERE.
We would love to support you by creating an individualized plan just for you! Watch our short program video below to learn how to get started.