Believe it or not, one of the most delicious desserts known as cinnamon rolls can actually be made with simple, healthy ingredients, and contain high amounts of protein! Enjoy!
(Makes 6 servings)
Ingredients
Dough
½ cup self rising flour
⅓ cup nonfat greek yogurt
2 tsp vanilla extract
1 scoop vanilla whey protein powder
Filling
2 tbsp sugar-free maple syrup
2 tbsp cinnamon
1.5 tbsp brown sugar
1.5 tbsp coconut sugar
Icing
1 scoop vanilla whey protein powder
1.5 tbsp confectioners sugar
⅓ cup almond milk
Instructions
Combine the dough ingredients and mix until a dough forms.
Knead the dough until smooth and sprinkle more self rising flour on the counter surface.
Roll out the dough using a rolling pin until it is thin.
Add the maple syrup and filling ingredients in a thin even layer on the dough.
Roll the dough up and cut the dough into slices to form cinnamon rolls.
Place the cinnamon rolls on a greased pan.
Bake at 350 for 15 minutes.
Top with the icing mixture.
(Per cinnamon Roll) Calories: 156, Total Fat: 0.4g, Saturated Fat: 0.1g, Cholesterol: 2mg, Sodium: 189.7mg, Total Carbohydrates: 22.8g, Dietary Fiber: 2.5g, Total Sugar: 10.7g, Protein: 15.1g, Vitamin D: 1.6%, Calcium: 18.4%, Iron: 5.4%, Potassium: 213.8mg
Do you ever feel confused about what to be eating, how much to be eating, and what nutrition advice out there is actually legit?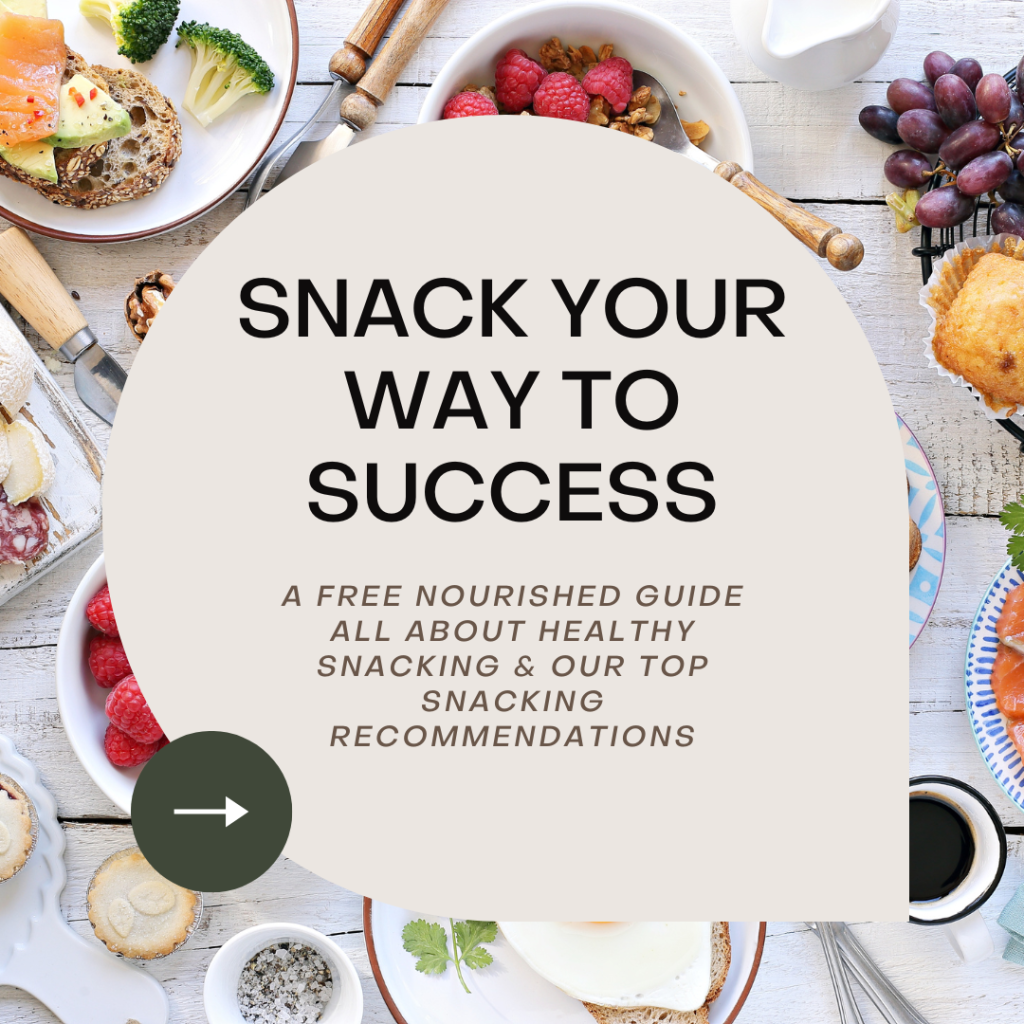 Do you have health goals but feel overwhelmed about where to start when it comes to healthy eating?
If this is you, download our free guide: Snack Your Way to Success!
In this guide, you'll learn the top mistakes to avoid when it comes to snacking, how to snack for energy, and our go-to recommendations for balanced snacking. This gude includes over 20 of our favorite snacks!