This peanut sauce is one of our go-to's because it's so versatile! We'll add it to a stir fry, on top of a cooked protein source, or mixed with roasted veggies.
(Serves 4 – 1/3 cup servings)
Ingredients
1/2 cup creamy or crunch peanut butter
1-2 Tbsp soy sauce (or tamari or coconut aminos)
1-2 Tbsp honey
1 tsp red pepper flakes (optional)
2-3 Tbsp lime juice
~1/4-1/2 cup water (to thin)
1 tbsp garlic powder (optional)
Instructions
Combine all ingredients in a mixing bowl. Whisk to combine. Add more water as desired to thin out.
Reaching your nutrition goals, like knowing exactly HOW MUCH and WHAT to be eating can be confusing. It doesn't have to be!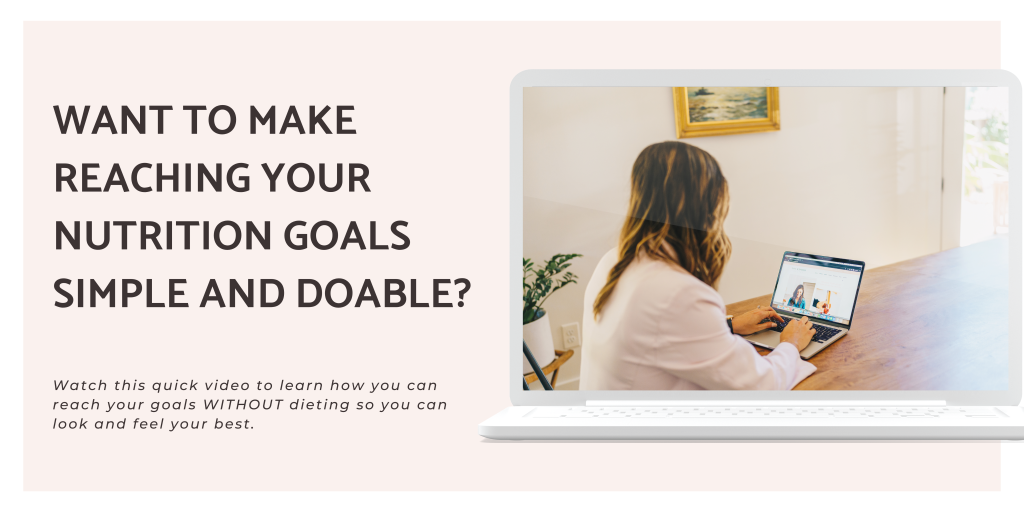 Watch this quick video to learn how you can reach your goals WITHOUT dieting so you can look and feel your best.